Jill Salley
Visual Arts Instructor
I am a native New Mexican who has lived, studied, and worked in Albuquerque most of my life. I was introduced to Spanish in School at age 11 and have studied and spoken it ever since! I love spending time with my husband, Trace, and our two children Ben and Pharris, who are students at NMIS. I am a kid at heart who loves speaking Spanish, so teaching kindergarten at NMIS is truly my dream job!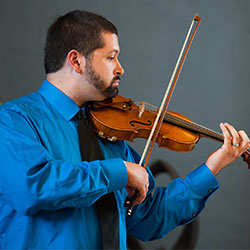 Karles McQuade
Suzuki Violin
Celebrating 20 years of teaching, but brand new to NMIS, Karles McQuade holds a B.Mus., magna cum laude, in violin pedagogy and violin performance from UNM, as well as a B.A. in physics from Oberlin College. He is a trained and registered Suzuki instructor in Violin Books 1 through 10. As a conductor, workshop clinician, and orchestra adjudicator, Karles has worked literally across New Mexico, from Farmington to Hobbs.
Karles' students have been accepted into prestigious institutions and ensembles including the Sphinx Performance Academy at Oberlin Conservatory, the New Mexico All-State Orchestras, New Mexico School for the Arts, Albuquerque Youth Symphony Program, Santa Fe Youth Symphony Association, and the Mad About Music! tour group.
Besides teaching, Karles has worked as a research assistant at the Arecibo Radio-Astronomy Observatory in Puerto Rico and as a graveyard-shift cabbie in Santa Fe. His favorite chord (and ice cream!) is Neapolitan.
Iman Baaba
Arabic Instructor
I was born and raised in the Middle East. I migrated to the US in 1993, where I got married. I have been living in Albuquerque since then. I hold a bachelor's degree in Arabic Literature and Morphology. I have been teaching at a private school for more than 11 years. I enjoy what I do and strive to enhance my teaching methods.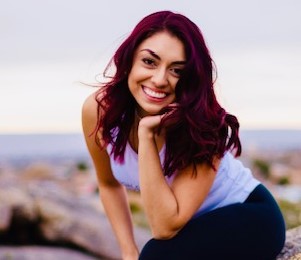 Jessica Palacios
Yoga Instructor
Hello My Name is Jessica Palacios, I have been practicing yoga for 8+ years. My passion is to help others find balance in their lives. Creating healthier  lifestyles, mind, body, and soul.
                                                                                                                                                 I absolutely love and believe in what I do and I feel privileged to be a part of the NMIS family.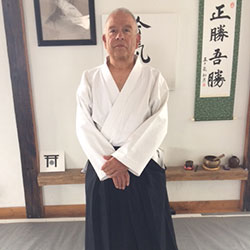 Steven Sanchez (Sensei Steve)
Aikido Instructor
I have been fortunate to have been able to retire from two careers. I spent 33 years with Continental Airlines and 15 years with the Department of Homeland Security.

I started my martial arts study's when I was 14 years old I the world of Judo, the art of throwing, and studied for 10 years. Then stated in the study of Kojasho Kempo and still practice it to this date. I gave included Aikido and Tai Chi in the last five years with a heavy focus on Aikido. I am proud to say I hold ranking in multiple martial art styles.

My goal in teaching is to teach and instill ability and confidence and the hope that one never has to use their skills but if they do to be able to avoid getting injured.
Explore
Admissions
Opportunities
To get started, select the grade your child will be moving into.
​GOVERNING COUNCIL
The governance of NMIS is vested in the Governing Council (GC). The purpose of the GC is to govern NMIS in accordance with the terms of its charter, in compliance with the NM Charter Schools Act. Roles of the GC include assisting in developing educational and operational rules and policies, implementation of the annual budget, and overseeing Parent-Led Committees with the goal of attaining the goals and objectives set out by the NMIS charter approved by the New Mexico Public Education Department.