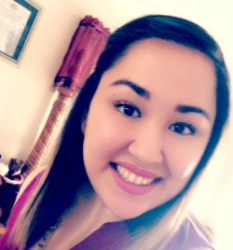 Jessica Castro-Buelna
Teacher
I was born and raised in Albuquerque, New Mexico. My parents are from Cananea, Sonora and moved to the United States about 35 years ago. I completed my studies at Western New Mexico University and graduated with my Bachelor's Degree in Early Childhood Education. In my spare time, I love to travel to Mexico to see my family as well as traveling all around the world. As I think about my school years, I remember how difficult my schooling was due to the language barrier I had. The only language I spoke was Spanish when I was in my elementary, and it was very difficult. Now, I am an advocate for those students who have difficulty with learning the English language as well as for those students who would love to learn the Spanish language and culture. My goal is to complete my Master's Degree in Elementary Education.
Explore
Admissions
Opportunities
To get started, select the grade your child will be moving into.
​GOVERNING COUNCIL
The governance of NMIS is vested in the Governing Council (GC). The purpose of the GC is to govern NMIS in accordance with the terms of its charter, in compliance with the NM Charter Schools Act. Roles of the GC include assisting in developing educational and operational rules and policies, implementation of the annual budget, and overseeing Parent-Led Committees with the goal of attaining the goals and objectives set out by the NMIS charter approved by the New Mexico Public Education Department.